This is a Sponsored post written by me on behalf of Boudreaux's Butt Paste. All opinions are 100% mine.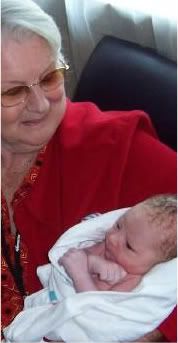 Whenever I see a baby squirrel or bird at the park, I am reminded of the day my grandson was born. Can we humans have any other day in our lives that even comes close to the birth of a child or grandchild? From the moment I first held him and looked at his tiny face, I knew my life would never be the same.

I had to re-learn to change a diaper in the early days after he came home and it was a far cry from the diaper changes of my daughter's babyhood. The disposable diapers of that time were for emergency use only!

The first diaper change I did, my daughter brought out a foil packet of something called Boudreaux's Butt Paste. WHAT? "Trust me Mom," she said " this stuff is awesome! The doctor recommended it." I was concerned about the sticky residue left by products of my day. "No," she reassured me "it wipes off clean with the next diaper change and all my friends say it prevents diaper rash better than anything." Visit their site to try a free sample of Boudreaux's Butt Paste. See for yourself that this is the best.

I know my daughter is pretty savvy about these things, she read and listened and read some more doing research for this baby just like he was a Master's Thesis she was working on.

Next time I was shopping, I picked up one of the tubes with the flip top cap and a few more of the travel size packets to tuck in my purse when I get to baby-sit. I was surprised by the pleasant scent. And... (can you keep a secret?) eventually, I found it works great for those little irritations I get from the leg bands of my underwear on hot sweaty days.

Well, our little boy is ready to potty train now and I can truthfully say that he has never had a serious diaper rash. We used it faithfully with every diaper change when he was a newborn. Later, at the first hint of a pink bum, we applied the Boudreaux's Butt Paste and it would clear up in a few hours. I can't say that for the products I used on my children. Oh, how they suffered!

Nowadays, when I am making up a gift package for an expectant mother, I put in a selection of sizes of Boudreaux's Butt Paste. They love it!